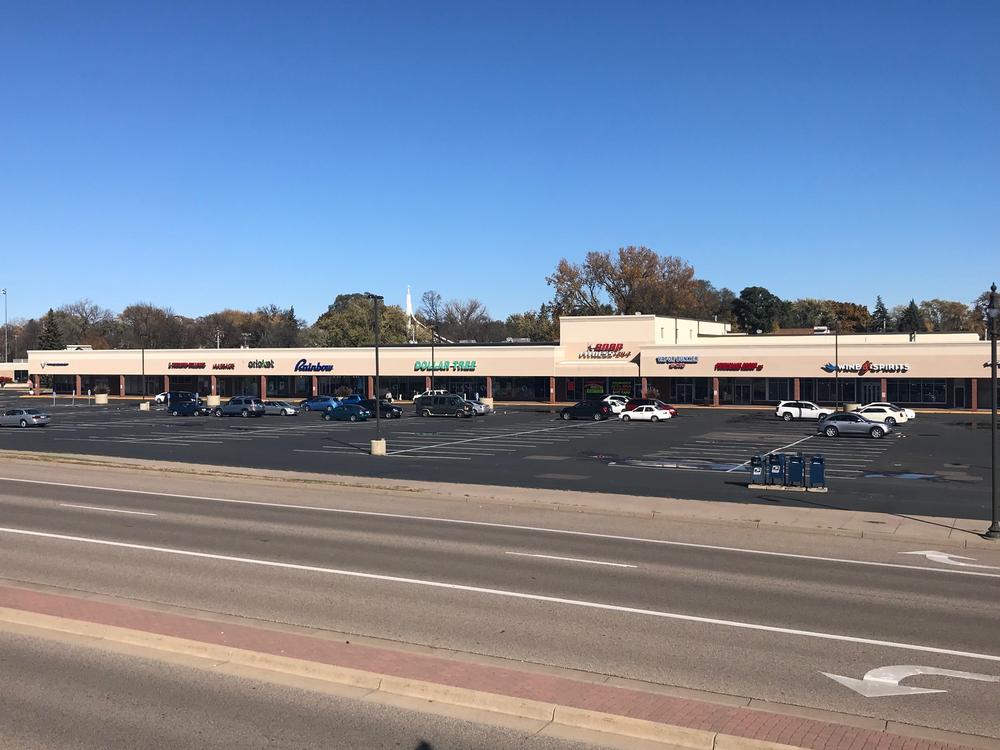 Property Details

Name:

Robin Center

Property type:

Retail

Address:

4404-4152 Lakeland Ave

Lease type:

NNN
Robbinsdale, MN 55442
Status:
Available

Building Size:

84,170 SF

Rent SF/Year:

$12.00-$14.00

Max SF Available:

10,649

Cam & Taxes:

$3.74

Min SF Available:

875

Year Built:

1955
Co-Tenants
Dollar Tree, CVS Pharmacy, Snap Fitness, Rainbow Apparel, Chiropractic Care, Fresenius Dialysis, Sherwin Williams, U.S. Post Office, Boost Mobile, Car X, Broadway Pizza and H&R Block
Comments
Robin Center has been a community center that has been servicing the patrons of Robbinsdale, Crystal and Sections of New Hope for decades. Renovated in 2007, Robin Center has attracted nationally known retailers such as CVS Pharmacy, Dollar Tree, Car X, Rainbow Apparel and Snap Fitness and service providers such as the US Post Office. It is positioned well along Co Rd 81 (Bottineau Blvd) and offers convenient access and ample off street parking.

Attractive retail rates and low operating expenses make Robin Center a perfect location for any retail, office or professional service.

Contact Listing Brokers


Additional Documents




Demographics
(THREE-MILE RADIUS)
Population:

129,123

Average Household Income:

$68,953

Median Household Income:

$53,135

Traffic Counts

County Rd 81: 15,100 VPD
41st Ave North: 2,500 VPD