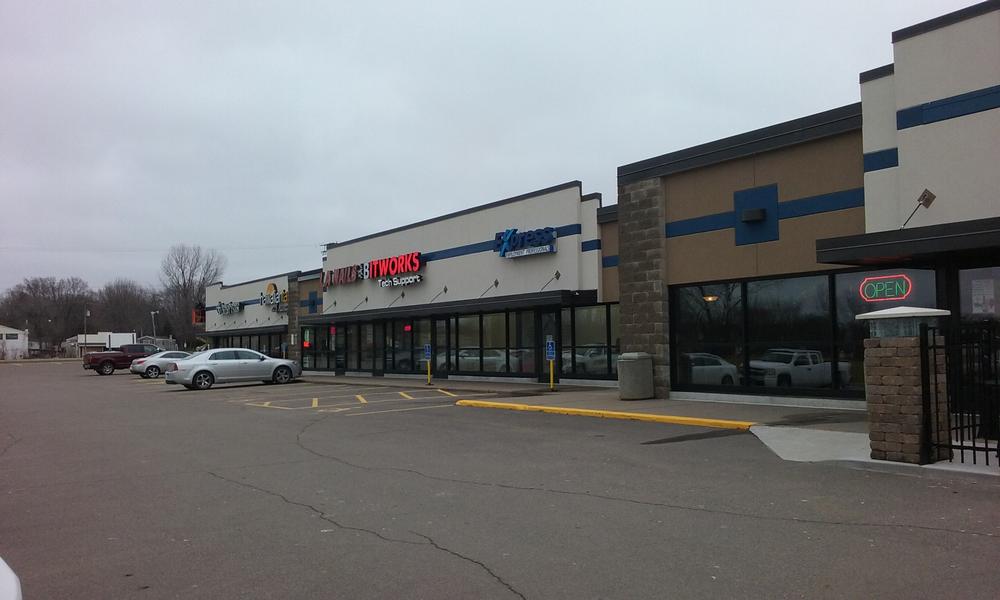 Property Details

Name:

Northland Plaza

Property type:

Retail

Address:

1500 Lake Street South

Lease type:

NNN
Forest Lake, MN 55025
Status:
Available

Building Size:

14,917 SF

Rent SF/Year:

$14.00 - $16.00

Max SF Available:

1,997

Cam & Taxes:

$6.86

Min SF Available:

1,200

Year Built:

1989/2015
Co-Tenants
Forest Lake 5 Theaters
Hawaiian Tan
L.A. Nails
Friar Tucks Bar & Grill
BIT Works Computer Repair
Express Personnel
Comments
Northland Plaza has been mainstay for the shoppers of Forest Lake with a host of great services and retailers alike. The demographic profile suggest a younger population with strong household incomes! The community of Forest Lake has been growing over the last decade and new commercial as well as residential has been developed over the last few years! Northland Plaza which is anchored by Forest Lake 5 Theaters, maintains a steady flow of activity due to the variety of show offerings. Also , Friar Tucks Bar & Grill which has become a household name at Northland Plaza keeps the center bustling during lunch and dinner hours. Friar Tucks has been heavily involved in the community and offers a nice selection of beer & great food along with great customer service! Other businesses at Northland Plaza has been servicing the community for decades and provides the same level of great service to their clientele. Today, marks an exciting time with recent makeover of this great neighborhood shopping center that will be occurring in November of 2015. This new upgrade will revive Northland Plaza and give it a new and updated image! In addition the upgrade will keep the shopping center competitive with the other retail store fronts in the nearby vicinity. Recently, the owners of Northland Plaza added Express Personnel, and BIT Works Computer repair in 2015. Now, with only one 1,200 sf vacancy remaining, the time has come to open your business at Northland Plaza. Please call Nancy Murdakes Brown of Upland Real Estate Group for more information or to schedule a showing!

Contact Listing Brokers


Additional Documents




Demographics
(THREE-MILE RADIUS)
Population:

13,029

Average Household Income:

$88,846

Median Household Income:

$65,508

Traffic Counts

Highway 61: 19,400 vpd